VISUAL DISPLAY: 
"BEAUTY IN RESUSE"
REUSE WITHIN FASHION LACKS PROMOTION, AS A GROUP WE DECIDED TO PURSUE A VISUAL REPRESENTATION THAT SHOWS THERE IS BEAUTY IN THE PROCESS OF REUSE. THE VISUAL DEMONSTRATED A GOOD SENSE OF SPACE, AND GRABS THE ATTENTION OF THE PASSERBY BY CREATING A VISUAL DIALOGUE WITH THE PLACEMENT OF THE PAPER. BUTTERFLIES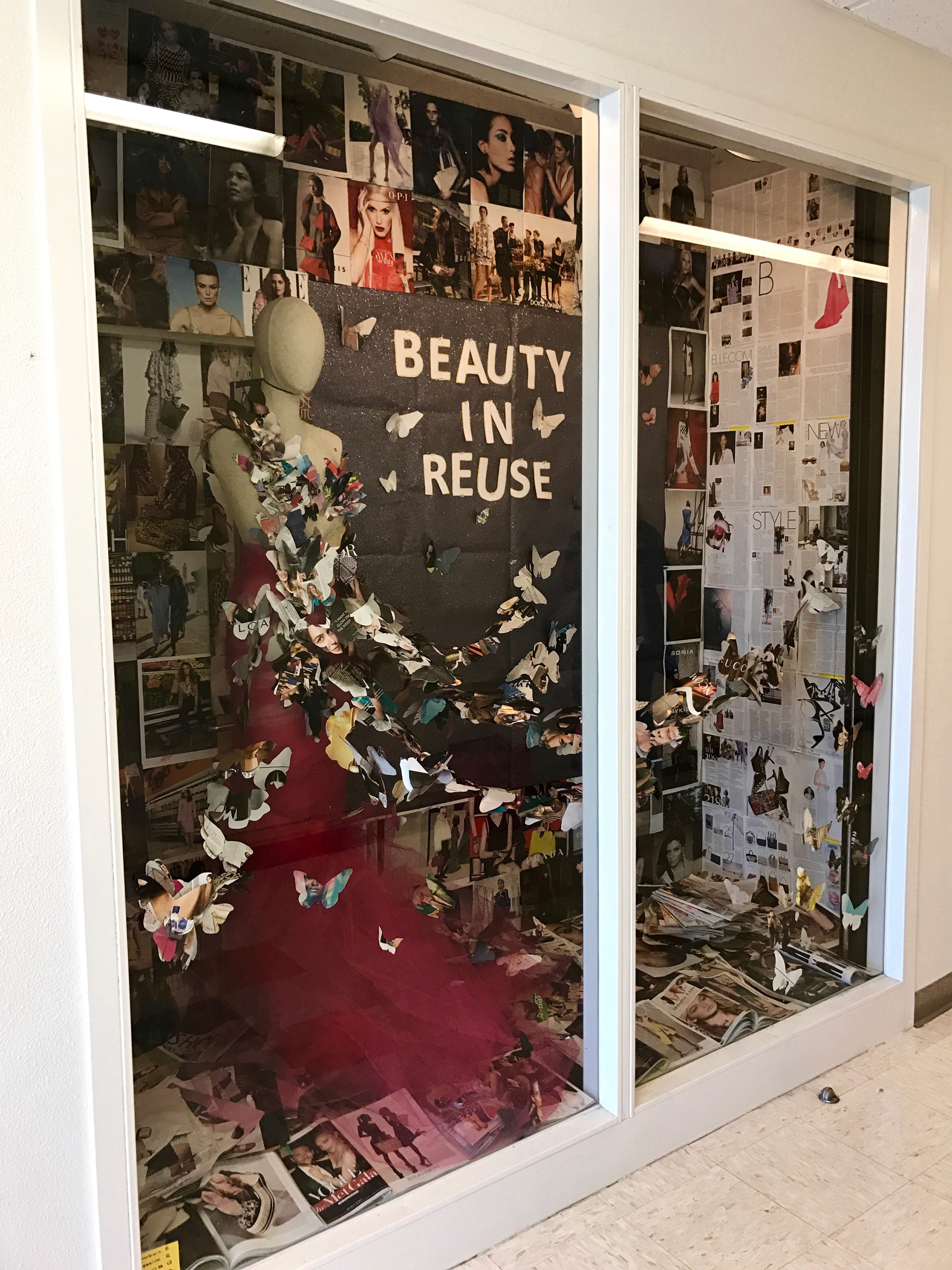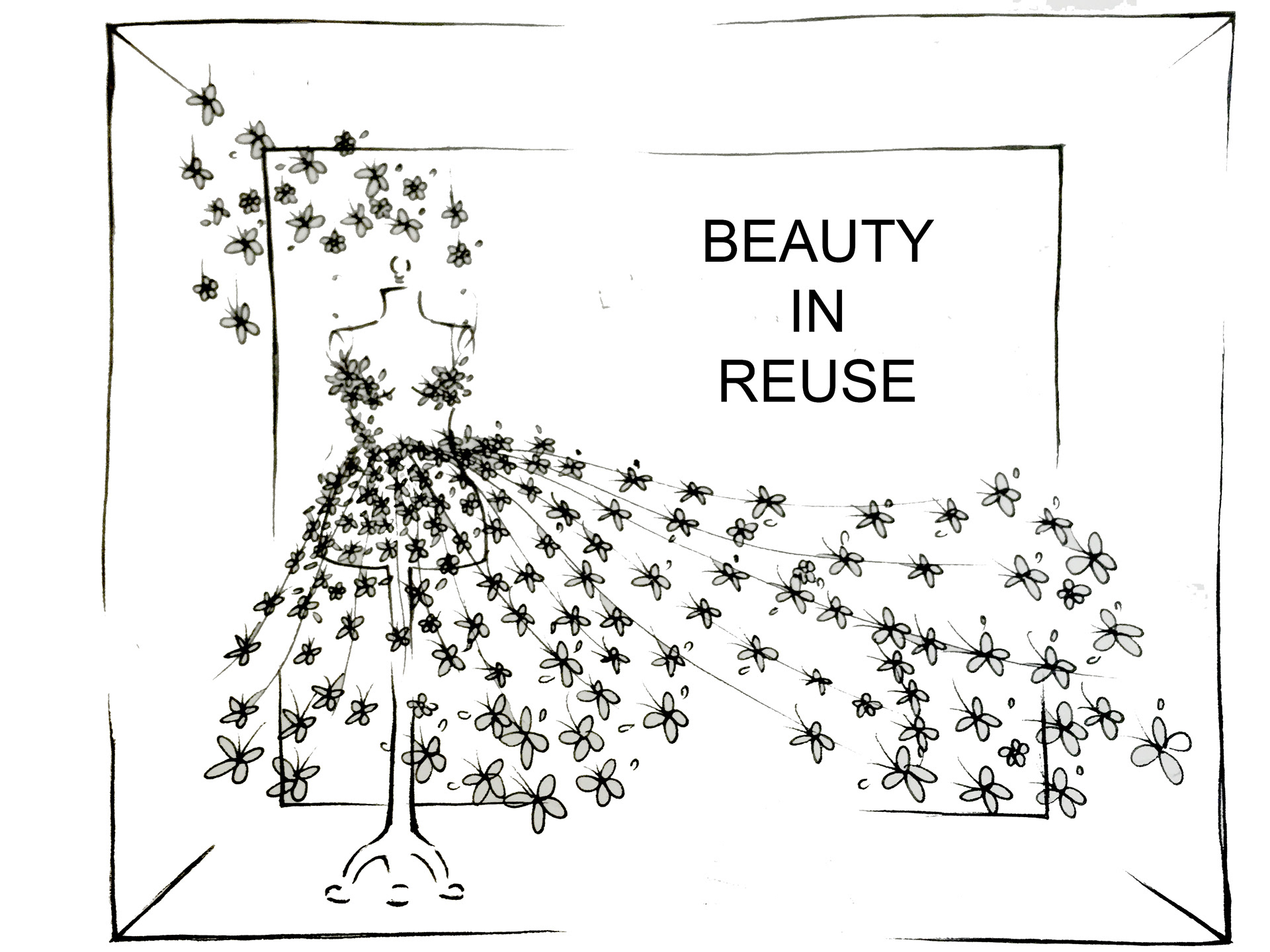 SHADOWBOX DISPLAY:
"Cultural Appropriation in Fashion"
I partnered up to create a small visual display focusing on the issues of cultural appropriation within fashion. The theme of the display incorporated ways in which the fashion industry misuses culture within editorials and runway events.  The right image is a rough sketch of the display's outline and the image on the left is the display outcome.